My sister goes to Eton and my brother goes to Harvard.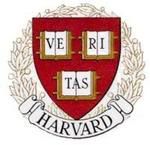 Harvard University
has earned its top-notch reputation around the world. The name of the school alone evokes respect, awe, and a bit of envy as well - to be able to get in is already a bragging right in itself. I myself went to Harvard, you know. I walked around the campus with my family and generally envied all the students.

Eton
, on the other hand, seems to be THE public school of public schools around the world (by public schools, in England, they mean private schools). It's also a great favorite with the Royal Family as well. Prince William and Prince Harry went there, and on the side of the literary, George Orwell and Sir Ian Fleming.
So why the interest in these two fine institutions?
Apparently, we have Harvard and Eton in the Philippines.
Coming from Tagaytay last Saturday, my friend spotted a
HARVARD School of Laguna
in Sta. Rosa. And while walking along Malate yesterday, I saw signs for
Eton International School
, and they offer pre-school and grade school education.
The sign also featured tow-headed tots smiling toothily. Now if that isn't false advertising when you see one, I don't know what is. I wouldn't want my sister to come crying to me after school saying that she had no blond classmates. I mean, the sheer injustice of it all! That kind of iniquity scars you for life.
Is this some sort of phenomenon right now? I'm seeing a lot of fancy school names, with of course, the obligatory INTERNATIONAL SCHOOL tacked on beside it. Is it really necessary? Does it make parents feel better that their son or daughter is attending an INTERNATIONAL SCHOOL with probably international-like fees as well?
What's in a name?